MRRS-2011 Venue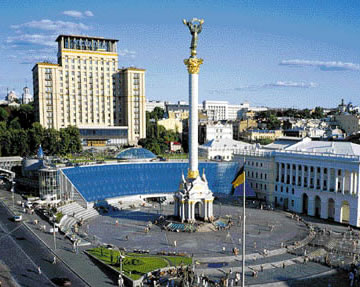 The MRRS-2011 Symposium will be held in the capital city of Ukraine that is also the biggest city of the modern Ukraine and the most ancient centre of the East Slavic nationhood and culture.
Kiev is located at the banks of the Dnieper River and counts its history from 6th century. Now its population is about 3 million. Kiev has innumerable architectural, historical and culture treasures. It has a lot of universities and large scientific community, the Presidium and many research institutes of the National Academy of Sciences of Ukraine are situated in Kiev.
During the last several years the face of the city was significantly renewed, many old buildings and streets were repaired and restored, and a lot of new objects for tourists are created.
Kiev can be easily reached by many direct flights from Amsterdam, Beijing, Berlin, Budapest, Deli, Frankfurt, Istanbul, London, Moscow, Munich, New York, Paris, Prague, Rome, Vienna, Warsaw, Zurich, and many other cities all over the world.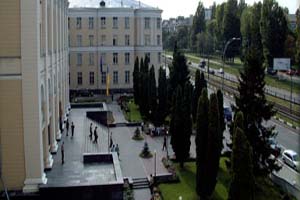 The venue of MRRS-2011 will be the campus of the National Aviation University (NAU), one of the largest universities in Ukraine (established in 1933). Before the collapse of the USSR this huge technical University was the main source of engineers of all aviation profiles including the wide field of avionics for all the USSR and other countries of Eastern and Central Europe, Africa, Latin America, Middle East, South-Eastern Asia, etc. Now the profile of the University is much wider. The University has a spacious campus with convenient connection with the central part of Kiev. Majority of the buildings have been recently repaired. The University has all necessary conditions and experience to conduct successful conference event.
The meeting is to be held in the conference halls and lecture auditoriums of NAU. They have white screens and blackboards. The papers are supposed to be presented using PC projectors. The overhead projectors for transparences are also available. The Internet facilities will be available for the participants of the Workshop for free. Coffee breaks are to be organized in the nearby space. Luncheons are to be served in the University restaurant.